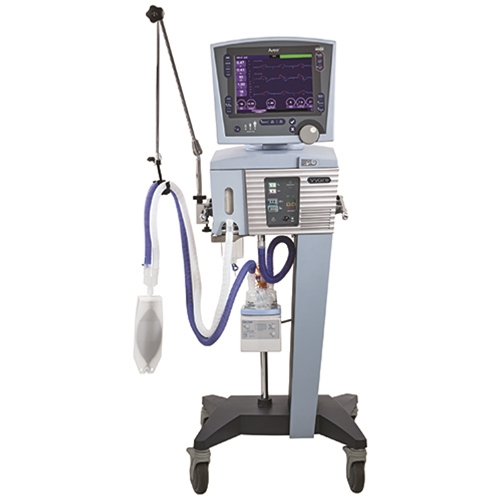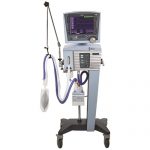 Vyaire Avea CVS
Ventilator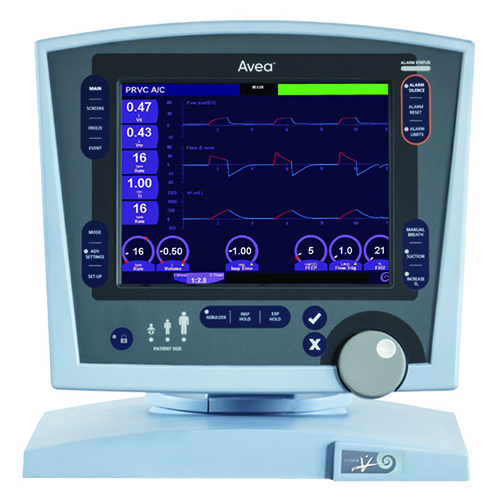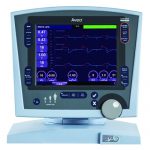 Vyaire Avea CVS
Ventilator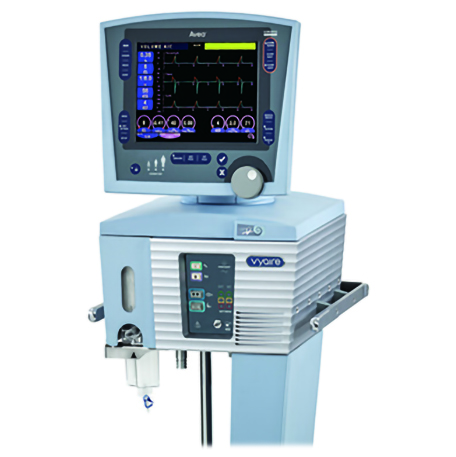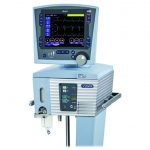 Vyaire Avea CVS
Ventilator
Description
Vyaire Avea CVS Features
The Vyaire Avea CVS is a comprehensive ventilation system for clinicians and administrators in the acute care environment. It helps clinicians at the bedside to improve patient outcomes and decrease costs-of-care. The Avea CVS reduces the need to use extracorporeal membrane oxygenation by measuring transpulmonary plateau pressures, instead of plateau pressure.
Neonatal, Pediatric, and adult care compatible.
Artificial airway compensation.
24-hour trending with custom histograms.
Super VGA color-graphics.
User-configurable monitored parameters.
Accurate volume delivery.
Improved synchrony and comfort.
Vyaire Avea CVS Specifications
Dimensions (Pneumatic Module)
Height: 10.5" (26.7 cm)
Width: 16.75" (43.2 cm)
Depth: 16" (40.6 cm)
Dimensions (User Interface Module)
Height: 13.75" (35 cm)
Width: 16.25" (43.2 cm)
Depth: 2.5" (6.4 cm)
Weight
Ventilator (Including User Interface Module): 83 lbs (37.6 kg)
Ventilator and Compressor (Internal): 90 lbs (40.8 kg)
Battery Power
1 hr of ventilator use on internal battery (standard) or 30 minutes ventilator and compressor
4 hr of ventilator use on external battery or 2 hr ventilator and compressor
Display
Super VGA Color Graphics
Viewable Size (Diagonal): 12.1" (30.7 cm)
Resolution: 800 x 600
Modes
Mode Type: A/C, SIMV, CPAP/PSV, NPPV, nCPAP/IMV
Breath Type: APRV/BiPhasic, Volume, Pressure, TCPL, PRVC, Volume Guarantee
Apnea Backup: Volume, Pressure, TCPL
Primary Settings
Rate: 1–150 bpm (neonatal, pediatric), 1–120 bpm (adult)
Tidal Volume: 2.0 mL–2.5 L
Inspiratory Pressure: 0–80 cmH2O (neonatal), 0–90 cmH2O (adult, pediatric)
Peak Flow: 0.4–150 L/min
Inspiratory Time: 0.15–5.0 sec
Pressure Support Ventilation (PSV): 0–80 cmH2O (neonatal), 0–90 cmH2O (adult, pediatric)
PEEP: 0–50 cmH2O
Flow Trigger: 0.1–20 L/min
O2: 21–100%
Pressure High (in APRV/BiPhasic mode): 0–90 cmH2O
Time High (in APRV/BiPhasic mode): 0.2–30 sec
Time Low (in APRV/BiPhasic mode): 0.2–30 sec
Pressure Low (in APRV/BiPhasic mode): 0–45 cmH2O
Manual Controls
Manual Breath: One breath
Expiratory Hold: Max. 20 sec (adult, pediatric), 3 sec (neonatal)
Inspiratory Hold: Max. 3 sec
Increase O2: Set percentage O2 + 0–79% O2
Synchronized Nebulizer: Available when delivered flow ≥ 15 L/min
Disconnect for Suction: Active
Advanced Settings
Bias Flow: 0.4–5.0 L/min
Volume Limit: 2.0 mL–2.5 L
Inspiratory Rise: 1–9
Flow Cycle: 0 (Off) to 45%
PSV Rise: 1–9
PSV Cycle: 5–45%
PSV TMAX: 0.15–5.0 sec
Waveform: Square, decelerating
Sigh: On/Off
Pressure Trigger: 0.1–20 cmH2O
Demand Flow: On/Off
Volumetric Capnography: EtCO2 averaging 1 or 8 breaths, VCO2 averaging: 3, 6, 9 or 12 minutes
Advanced Patient Monitoring
Proximal hot wire flow sensor
Proximal variable orifice flow sensor (infant, pediatric, adult)
Proximal airway pressure monitoring
Tracheal pressure monitoring
Esophageal pressure monitoring
Volumetric capnography
More Details