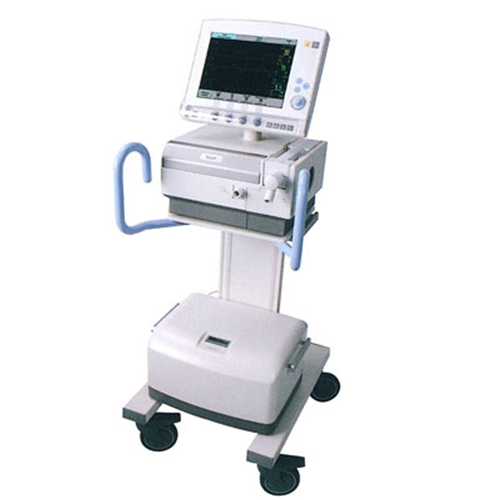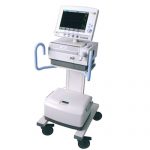 Siemens Maquet SERVO-s
Ventilator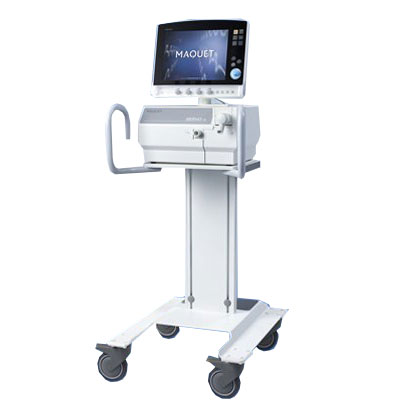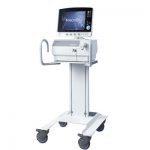 Siemens Maquet SERVO-s
Ventilator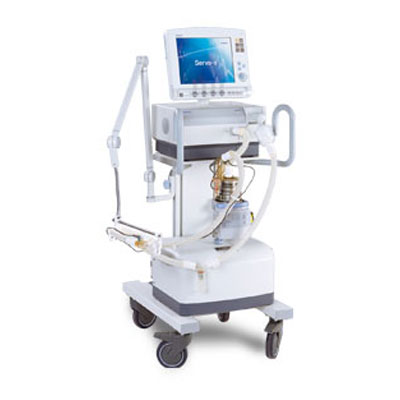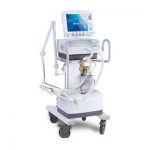 Siemens Maquet SERVO-s
Ventilator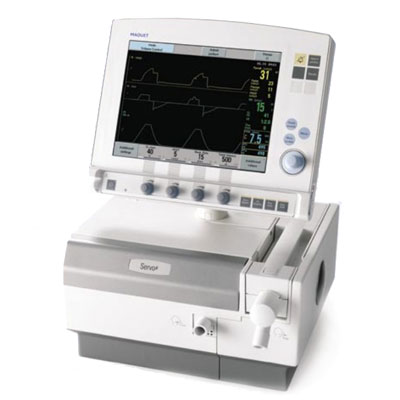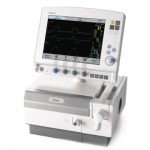 Siemens Maquet SERVO-s
Ventilator
Description
Siemens Maquet SERVO-s Features
The SERVO-s® ventilator is based on proven SERVO technology, ensuring safe, reliable and high quality ventilation. By combining state-of-the-art sensitivity and reliability with user-friendly simplicity, SERVO-s delivers top performance for both adult and pediatric patients in a variety of hospital ventilatory care settings.
Maquet SERVO ventilators set the standard for the field of critical care. Based on proven SERVO technology, SERVO-s offers leading edge mechanical ventilation in a straightforward package. The SERVO-s ventilator's simplicity of use makes it easier to provide high quality ventilation bedside, giving you more time to focus on patient care. It features a wide range of ventilation modes that can be tailored to specific clinical situations. The intuitive user interface provides valuable decision support information.
The sensitive flow trigger paired with a fast and precise inspiratory flow controller provides excellent patient interaction and reduced work of breathing
An intuitive user interface with touch screen, main rotary dial and direct access knobs
Ease of training, operation, maintenance and cleaning
Design for shelf mounting and intrahospital transport with Mobile Cart
Invasive and non-invasive ventilation (with leakage compensation for non-invasive ventilation)
SERVO quality ventilation independent of central gas installations when combined with Compressor Mini
Siemens Maquet SERVO-s Specifications
Dimensions
W 380 x D 300 x H 210 mm
Weight: approx. 18 kg
Dimensions of user interface: W 355 x D 53 x H 295 mm
Screen size and type: 31 cm (12.5'') diagonal TFT-LCD module
Power Supply
Power supply, automatic range selection: 100 – 120 V AC ±10%, 50 – 60 Hz, or 220 – 240 V AC ±10%, 50 – 60 Hz.
External 12 V DC: 12.0 V – 15.0 V DC, 10 A
Battery capacity: Rechargeable, 12 V, 7 Ah
Battery backup time: At least 1 h
Battery recharge time: Approximately 6 h
Max power consumption: At 100 – 120 V: 2 A, 190 VA, 140 W. At 220 – 240 V: 1 A, 190 VA, 140 W
Operating conditions
Operating temperature: +10 to +40oC
Relative humidity: 15 to 95% non-condensing
Atmospheric pressure: 660 to 1060 hPa
Lowest pressure in breathing system: –400 cmH2O
Gas supply
Inlet gas pressure: 200 – 650 kPa / 2.0 – 6.5 bar /29 – 94 PSI
Connection standards available: AGA, DISS, NIST, or French standard.
Unavailable gas/loss of gas pressure: The flow from an unavailable gas (air or O2) is automatically compensated for so that the patient gets the preset volume and pressure.
Screen
Type: TFT-LCD module
Size: 31 cm (12.1") diagonal
Viewing area: 246.0 x 184.5 mm
Inspiratory channel
Pressure drop: Max. 6 cmH2O at a flow of 1 l/s
Internal compressible factor: Max. 0.1 ml/cmH2O
Gas delivery system: Microprocessor controlled valve Inspiratory flow range: 0 to 3.3 l/s
Expiratory channel
Pressure drop: Max. 3 cmH2O at a flow of 1 l/s
Internal compressible factor: Max. 0.1 ml/cmH2O
PEEP regulation: Microprocessor controlled valve
Rise time, expiratory flow measurement:<12 ms for 10 – 90 % response at flow of 0.05 – 3.2 l/s
Expiratory flow range: 0 to 3.2 l/s
Alarms
Airway pressure (upper):
Invasive ventilation: 16 – 120 cmH2O
Non-invasive ventilation 16 – 40 cmH2O
Expired minute volume (Upper alarm limit): 0.5 – 60 l/min
Expired Minute Volume (Lower alarm limit): 0.5 – 40 l/min
No patient effort (Apnea) alarm 15 – 45 s
Automatic return to support mode on patient triggering
No consistent patient effort Yes, described in User's manual
Respiratory frequency: 1 – 160 breaths/min
High end expiratory pressure: 0 – 55 cmH2O
Low end expiratory pressure: 47 cmH2O.
Note. Setting the alarm to 0(zero) is equal to alarm off.
High continuous pressure: Set PEEP level +15 cmH2O exceeded for more than 15 seconds.
O2 concentration: Set value ±5 vol% or 18 vol%
Gas supply: Below 200 kPa / 2.0 bar / 29 PSI and above 650 kPa / 6.5 bar / 94 PSI
Battery: Limited battery capacity:10 min.
No battery capacity: less than 3 min. Low battery voltage
More Details