Philips Respironics Trilogy 100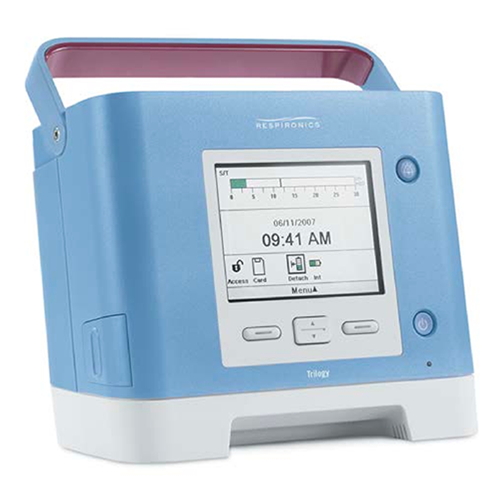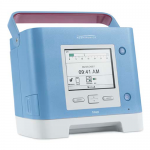 Philips Respironics Trilogy 100
Ventilator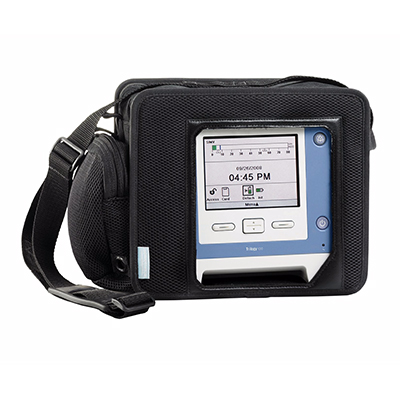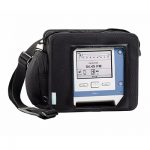 Philips Respironics Trilogy 100
Ventilator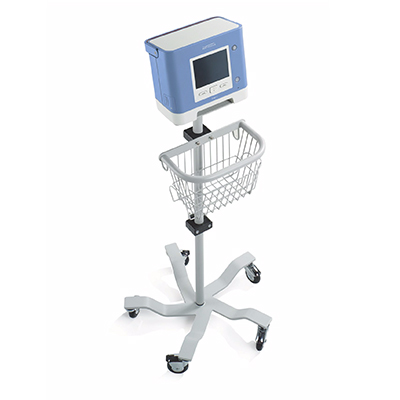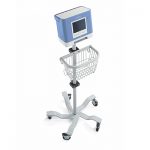 Philips Respironics Trilogy 100
Ventilator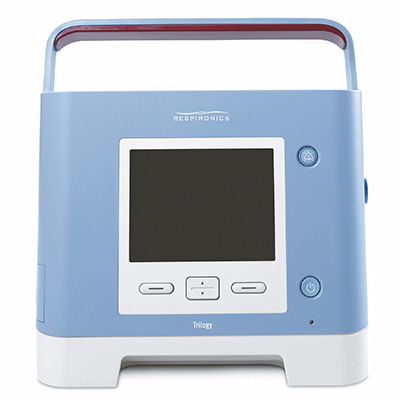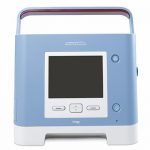 Philips Respironics Trilogy 100
Ventilator
Description
Philips Respironics Trilogy Features
The Philips Respironics Trilogy 100 system provides continuous or intermittent ventilatory support for the care of individuals who require mechanical ventilation. The Trilogy 100 is intended for pediatric through adult patients weighing at least 5 kg (11 lbs.).
The device is intended to be used in a home, institution/hospital, and portable applications such as wheelchairs and gurneys, and may be used for both invasive and non-invasive ventilation. It is not intended to be used as a transport ventilator.
The system is recommended to be used only with various combinations of Philips Respironics-approved patient circuit accessories, such as patient interface devices, humidifiers, water traps, and circuit tubing.
Innovation, versatility, and reliability from a trusted industry leader
Screen displays are easy to read on the Trilogy 100
Two circuit options for simple, flexible use
The Philips Trilogy 100 is easy-to-setup and easy-to-use
Passive circuit option for passive exhalation
Giving you volume targeting options with AVAPS-AE
Giving patients freedom ith mouthpiece ventilation (MPV)
Proven technology for non-invasive therapy with Digital Auto-Trak
Direct View Ventilation Management Reporting Software for prescription managment
Philips Respironics Trilogy Specifications
Dimensions
Weight 5 kg (11 lb)
Size 16.68 cm L x 28.45 cm W x 23.52 cm H (6.6″ L x 11.2″ W x 9.3″ H)
Environmental
Temperature 5 – 40 °C
Relative humidity 15 – 95 %
Atmospheric pressure 110 to 60 kPa
Measured Patient Parameters
Tidal volume: 50 to 2000 ml
Respiratory rate: 0 to 80 beats per minute
Minute ventilation: 0 to 99 l/min
Breath rate: 1 to 60 for AC mode; 1 to 60 for all other modes
Leak rate: 0 to 2000 l/min
Inspiratory time: 0.3 to 5.0 sec
Rise time: 1 to 6
Peak inspiratory flow: 0 to 2000 l/min
Ramp start pressure: 0 to 25 cm H2O for active circuits; 4 to 25 cm H2O for passive circuits; 4 to 19 cm H2O in CPAP cm H₂O
Ramp length: Off; 5 to 45 min
Peak inspiratory pressure: 0 to 99 cm H₂O
Mean airway pressure: 0 to 99 cm H₂O
Flex: Off; 1 to 3
Flow trigger sensitivity: 1 to 9 l/min
Percentage patient triggered breaths: 0 to 100 %
Flow cycle: 10 to 90 %
I:E ratio: 9.9:1 to 1:9.9
Apnea rate: 4 to 60 beats per minute
More Details