Hemodynamic Monitoring: A Bedside Reference Manual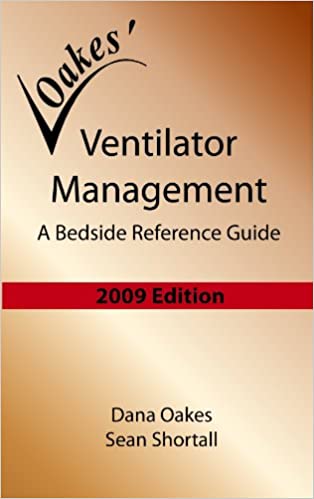 Oakes, D. and Shortall, S
Publisher: Health Educators Pub
Year: 2009
ISBN: 0932887384
There has been an increased emphasis (and now mandates) on ventilator safety, new national standards and guidelines, lung-protective strategies, patient-ventilator interaction, and a host of new ventilator modes. It has become time to provide the profession with a book that would compile all of the latest knowledge and recommendations onto one quick and easy bedside reference.
For Example:
The authors have taken the brand new ACCP/AARC/SCCM Weaning/Discontinuation Guidelines and synopsized them into one algorithm that will walk anyone quickly and easily through the maze of recommendations. Each objective and subjective clinical criterion is right there at your fingertips – for use as the patient is being assessed during each step of the process.
The ARDS Network, COPD GOLD Standard, NIH Asthma, AHA Near-Fatal Asthma, as well as all the AARC Clinical Practice Guidelines pertaining to mechanical ventilation, (and much, much more), are all presented to you for use at the bedside.