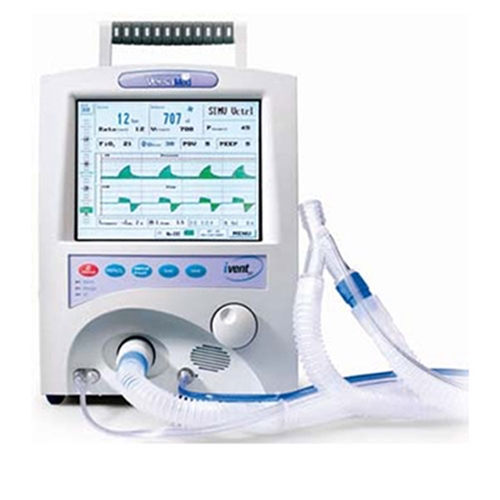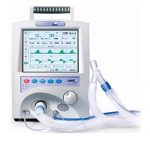 GE Versamed iVent 201
Ventilator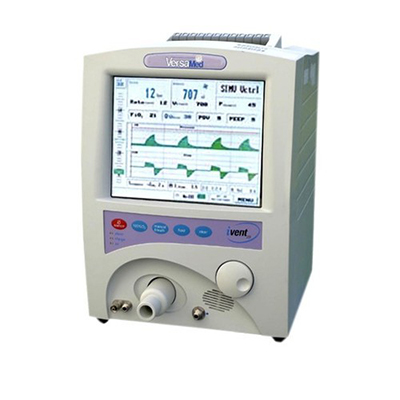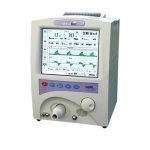 GE Versamed iVent 201
Ventilator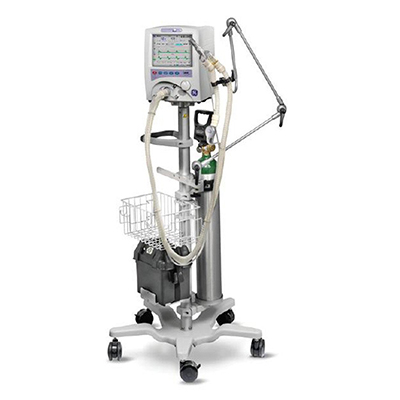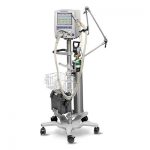 GE Versamed iVent 201
Ventilator
Description
GE Versamed iVent 201 Features
With its comprehensive list of standard features, including the latest modes of ventilation, the iVent201 is appropriate for all levels of patient acuity, from pediatric through adult, and in all care settings, from the patient's bedside to transport to another point of care.
With its highly featured transport capability and rugged construction, the iVent201 takes ICU ventilation outside of the confines of the hospital. Optimized NIV and the Adaptive Bipap help caregivers maximize patient comfort and synchrony.
Adaptive Bi-Level* (NIV)
Preset parameters by patient weight
Apnea backup ventilation
Adjustable rise time
Easy Exhale
Sigh breath
100% O2 suction
GE Versamed iVent 201 Specifications
Dimensions
Height: 13 in
Width: 9.5 in
Depth: 10.3 in
Weight: 22 lbs
Power Supply
External AC: 100 to 240 V, 50 to 60 Hz, Max 1.6 A
External DC: 12 to 15 V, Max 8.5 A
Internal battery: Sealed lead-acid 12 V (7.8 Ah) (rechargeable)
Operating time: Depending on ventilator settings and impedance – standard internal up to 2 hours, optional extended internal up to 4 hours and optional external up to 8 hours.
Oxygen Supply
High pressure supply: 40 to 75 psi (2.8 to 5.1 bar)
Low pressure: Max 15 L/min or 0.5 psi
Environmental
Operating temperature: 0 to 50° C/32 to 120° F
Storage temperature: –15 to 70° C/–4 to 140°F
Relative humidity: 15 to 95% at 30° C/85° F
Water/dust resistance: IP54 (splash proof)
Atmospheric pressure: 430 to 825 mm Hg (15,000 feet)
Vibration:

IEC 68-2-6 and IEC 68-2-34
mIL-STD-810E

Shock:Total external sound level: 40 to 45 dBa at one meter

IEC 68-2-27 (100 g)
MIL-STD-810E
Ventilation Performance and Controlled Parameters
Respiratory rate: 1 to 80 bpm
Tidal volume: 50 to 2,000 ml
Inspiratory pressure limit: 5 to 80 cm H2O
Inspiratory time: Adaptive I-Time* or 0.2 to 3 sec
Esens: 10-90%
Rise time: Mid/high/max/auto
Peak flow: Adaptive Flow* or 1 to 120 L/min; Spontaneous up to 180 L/min
Oxygen mix (FiO2): 21 to 100%
PEEP: 0 to 40 cm H2O
Trigger sensitivity: 1 to 20 L/min flow sensitivity –0.5, to –20 cm H2O pressure sensitivity
PSV: 0 to 60 cm H2O
Positive pressure relief valve: 80 cm H2O
Synchronized nebulizer: 5 to 240 min
Monitoring and Displayed Parameters
Airway pressure (analog bar graph & numerical)
Total breath rate
I:E ratio
Exhaled tidal volume
Exhaled minute volume
Peak flow
Inspiratory time
Electrical power source (AC/external DC/internal DC)
Battery level
Pressure, flow and volume Waveforms software package:Trending of monitored data (72 hours)
Real-time pressure and flow waveforms
Waveform history brows
Respiratory mechanics (C, R, MAP, RR/Vt)SpO2
Pressure, flow and volume loops
More Details