Core Review for Critical Care Nursing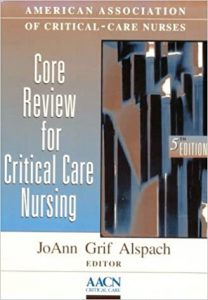 AACN
Publisher: WB Saunders
Year: 1998  Edition: 5
ISBN: 0721652328
Book
This completely revised supplement to the AACN Core Curriculum for Critical Care Nursing, Fifth Edition, is written by authors experienced in writing test items. Each of the three 200-question tests includes answer keys with references for the correct answer.
Three separate exams challenge readersmastery of the essential knowledge base in critical care nursing.
Answers are provided for each question, accompanied by rationales and references, to assist readers in building their knowledge.
Each examination mirrors the certification exam in content, multiple-choice question format, and content distribution, giving readers realistic practice for the exam.
Annotated bibliographies simplify additional review.