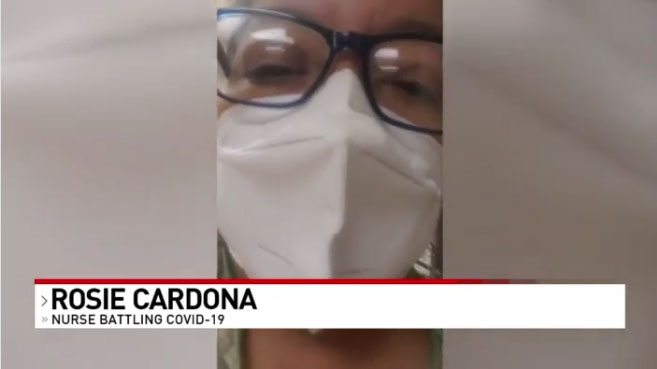 DEL RIO, Texas – A nurse in Del Rio is using determination and positive thinking to battle COVID-19.
Hospitals in San Antonio and Del Rio are packed with people battling coronavirus, which makes it very easy for hospital workers, like nurses, to contract the virus.
That's what happened to Rosie Cardona.
Two weeks ago, she got hit hard with COVID-19, while also having bilateral pneumonia with a pulmonary embolism.
Rosie, a 20-year nursing veteran, is in rough shape, but she wants to avoid being put on a ventilator. Instead, she wanted to will herself to have her lungs get better by forcing herself to get out of the hospital and walk a short distance.
Rosie's husband David said this is been a great help for her.
"She has managed to find the strength to get up and push forward and as of today she seem to be rebounding a little bit better," he said. "Whereas two days ago, it was looking real scary."
Rosie is far from out of the woods.
She still needs X-rays to see how much damage has been done to her lungs so doctors can figure out when she'll be well enough to continue recovering at home.
There's an enormous amount of studies out there showing having a positive attitude and willingness to fight can help people dealing with deadly diseases like cancer.
There are several studies being done right now that are showing the same can be true for people battling COVID-19.