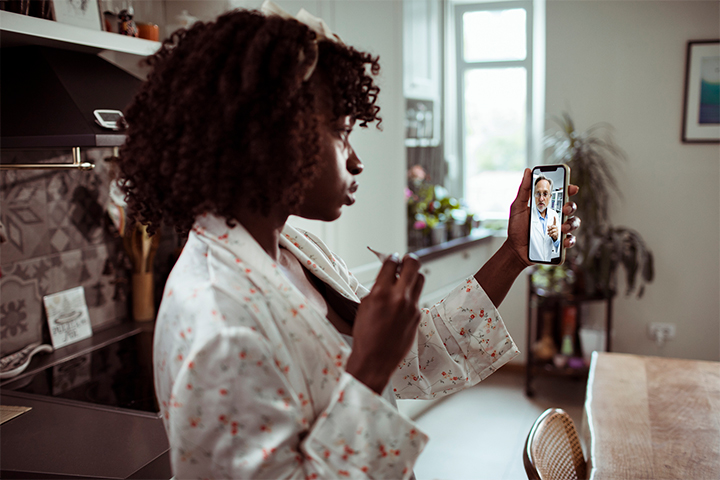 Only a few patients with COVID-19 pneumonia required hospitalization when they received care in a "hospital at home" (HaH) telemedicine program, researchers at one health system reported.
Of nearly 1,500 patients enrolled in the program, 40 required hospitalization and eight needed ventilation; just two patients died, reported Kranthi Sitammagari, MD, of Atrium Health in Monroe, North Carolina, and others from Atrium where the HaH program was implemented. Their findings appeared in Annals of Internal Medicine.
The dual-acuity program used a symptom scoring algorithm to determine placement. Patients with lower scores entered a "virtual observation unit" (VOU) and got one nurse phone call each day. Sicker patients and those with disease progression — who would normally be admitted to the real hospital — were assigned to a "virtual acute care unit" (VACU) and had at least thrice-daily monitoring with on-call provider access. The highest-acuity patients received telephone monitoring every 6 hours, and/or in-home visits. They could receive hospital-level care at home, including intravenous and respiratory therapy, or be directly admitted.
"By 'forward triaging' patients with virtual assessments and directly admitting patients from satellite testing centers … we kept patients out of the emergency department, thus minimizing exposure of health care staff and other patients in the traditional hospital setting," they noted. "In addition, minimizing health care staff exposure meant that less personal protective equipment was needed at a time of scant resources."