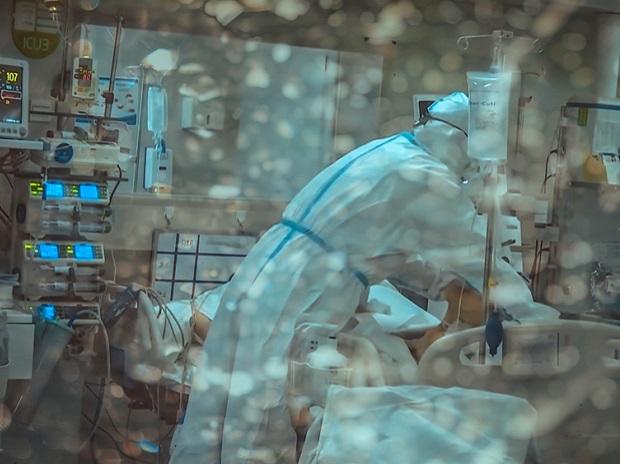 A 47-year-old man who had tested COVID-positive and later was diagnosed with Guillain-Barr syndrome,a rare condition in which the immune system attacks the nerves, has been successfully treated at a facility here, hospital authorities said on Saturday.
Guillain-Barre syndrome or GBS may be triggered by acute bacterial or viral infection in which the body loses its power to move. As GBS progresses, the muscles weaken which can evolve into paralysis if not detected early, they said.
"The47-year-old COVID-positive patient, who has developed GBS after contracting the virus, was recently presented to the COVID-19 emergency ward in extreme respiratory distress," a spokes person of the hospital said.
The team of doctors at Fortis hospital, Vasant Kunj, led by Gauri Shankar Sharma, head, critical care and Abhilekh Srivastava, consultant, neurology "determined that the condition was COVID-induced," the hospital claimed.
There is no known cure for GBS, but treatment can ease symptoms and reduce the duration of illness, doctors said.
A multi-disciplinary approach was adopted to treat the patient, consisting of doctors from critical care, neurology, gastroenterology, and endocrinology, the spokesperson said.