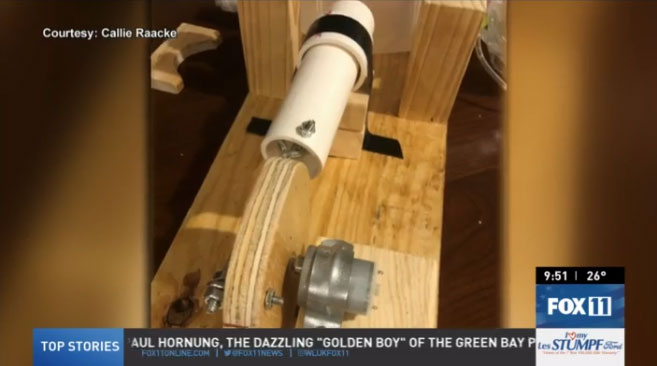 ASHWAUBENON (WLUK) — Students have a little more free time this year, with many sports and extracurriculars canceled by the pandemic.
A group of Ashwaubenon High School students decided to use that time to help in the fight against the coronavirus, and they call it "Project Wisco."
"Which stands for Wooden Instrument to Supply COVID Patients with Oxygen," Ashwaubenon senior Brady Wittig explained.
It's a makeshift ventilator, designed by four seniors at the high school.
"I only built it with three tools: a circular saw, a jigsaw, and a drill," senior Callie Raacke told FOX 11.
The group, lead by Raacke, took it upon themselves to spend hours after school… in design mode.
"We discussed design ideas and design challenges and did literature reviews to make sure we really understand what a ventilator was and how to minimize the cost," Raacke said.
And at about $50 dollars in supplies, it worked out.